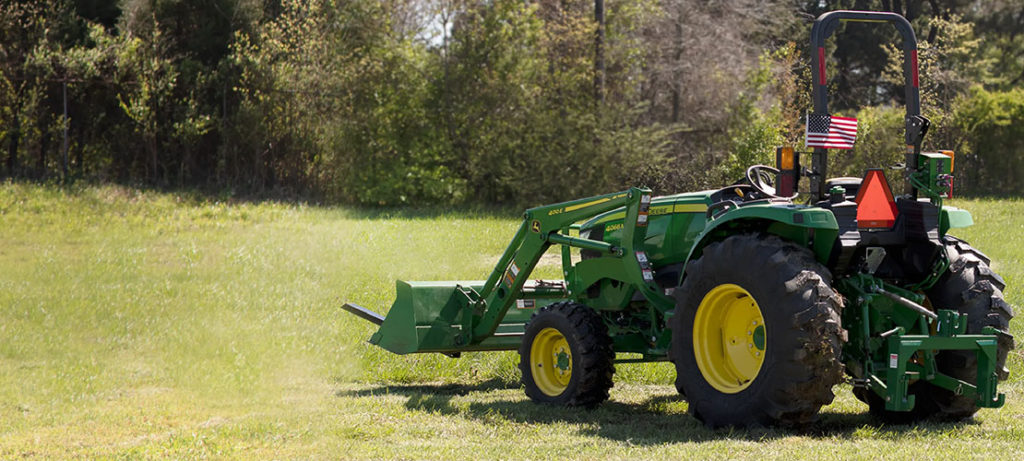 The life of a farmer is a life filled with work — but luckily, these days there are countless tools available to make that work a little easier. There are many implements you can use to make work more efficient on your farm, but which ones should you buy? Here's what you need to know.
Determine Common Daily Jobs On Your Farm
If you're not sure which implements you'll need for your farm, the first thing you should do is make a list of your daily activities. Are you doing a lot of mowing? Large-scale gardening? Feeding livestock? Repairing fences? This list can inform your buying decisions by showing you which tools are most likely to serve you on a daily basis.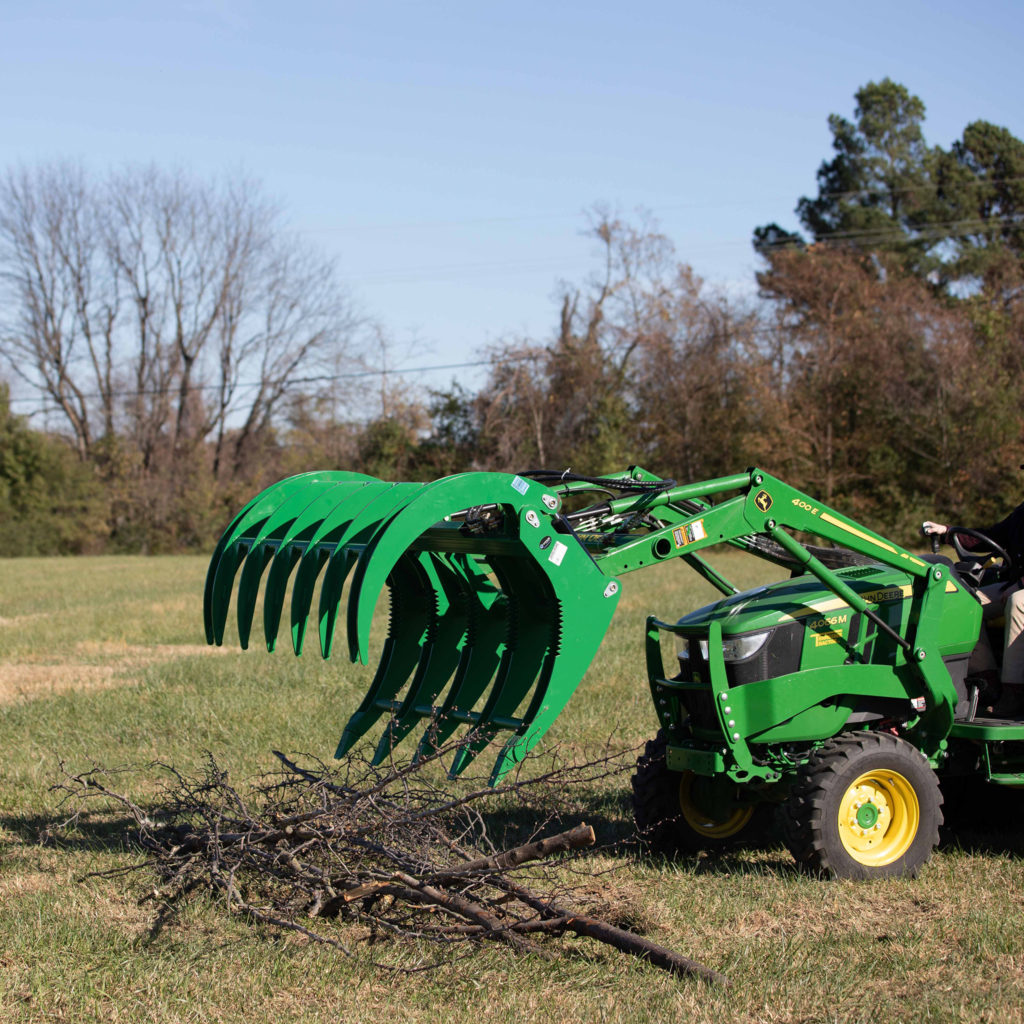 The 10 Must-Have Implements
While we don't know which implements will work for your specific farm (remember, your list of daily tasks will answer that question), we can tell you which agricultural machinery is most likely to serve the largest group of farmers. Here are the top 10 implements used in farming that we think you'll need for success on your land.
Rotary Cutter
A rotary cutter is essential if you want to keep your pasture or back lot trimmed and neat. This high-powered mower is designed to cut through overgrowth (some can even cut through 1-inch saplings), giving you a cleaner area for your animals to roam.
Box Blade
When it's time to do some planting on your farm, you need to have soil that is in peak condition. To get there, the soil needs to be loose — and if you want to loosen up soil on a large scale, you'll need a box blade. This tractor attachment uses scarifiers to break up tough soil, and you can also use it to shape or level an area before planting.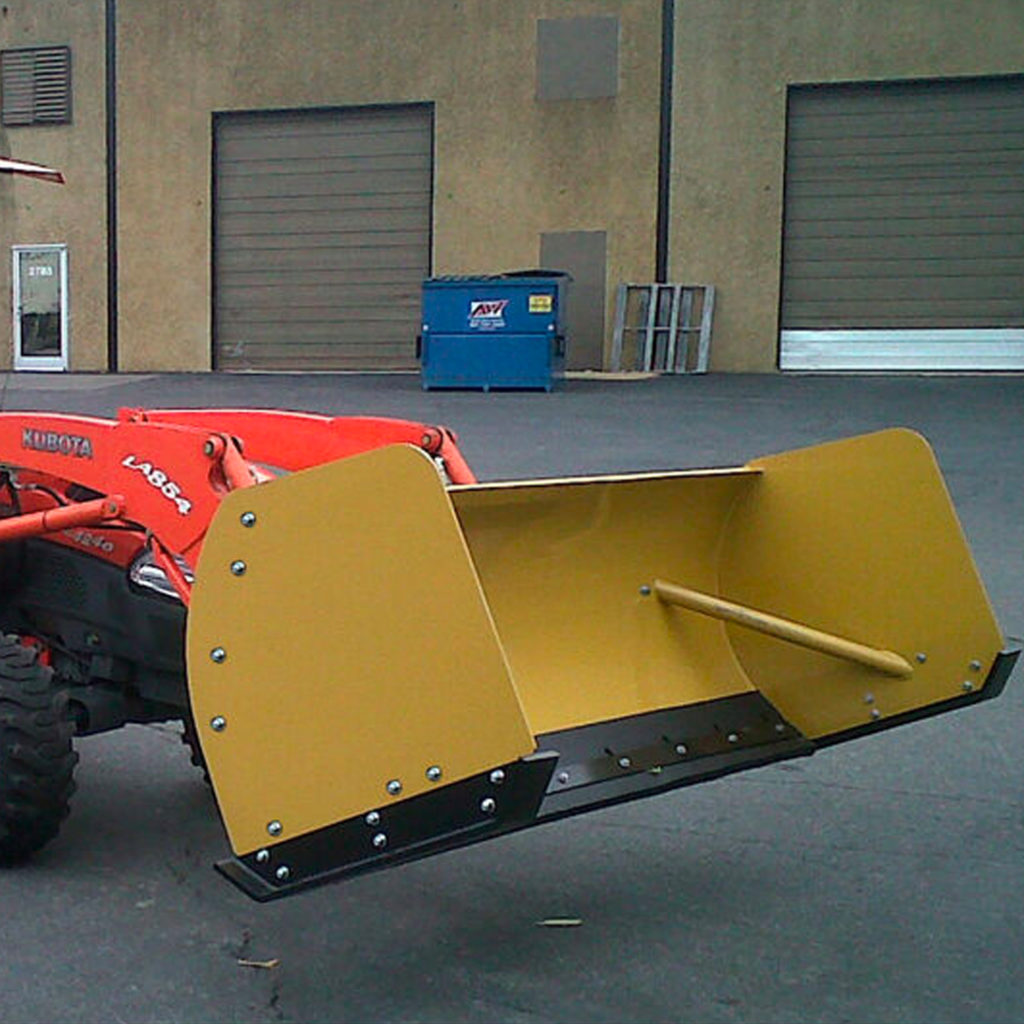 Post Hole Digger
If you need to add fencing to your property line, install signage around your farm, or even plant a sapling or two, you'll need some agricultural machinery to help you drill a deep enough hole. Tractor-mounted post hole diggers are a fast and effective way to get the hole you need, whether it's only a few inches wide to a foot in diameter!
Pallet Forks
What does a pallet fork do? That's the beauty of it — it can do whatever you want. Whether you are looking for a pallet fork attachment for your tractor or skid steer, this is one of the most versatile farming implements. You can use it to move a variety of heavy objects (provided you strap them down first). If you have any pallets that need moving (fertilizer you bought in bulk, produce you're taking to market, etc.), you're going to be grateful that you picked up this beauty.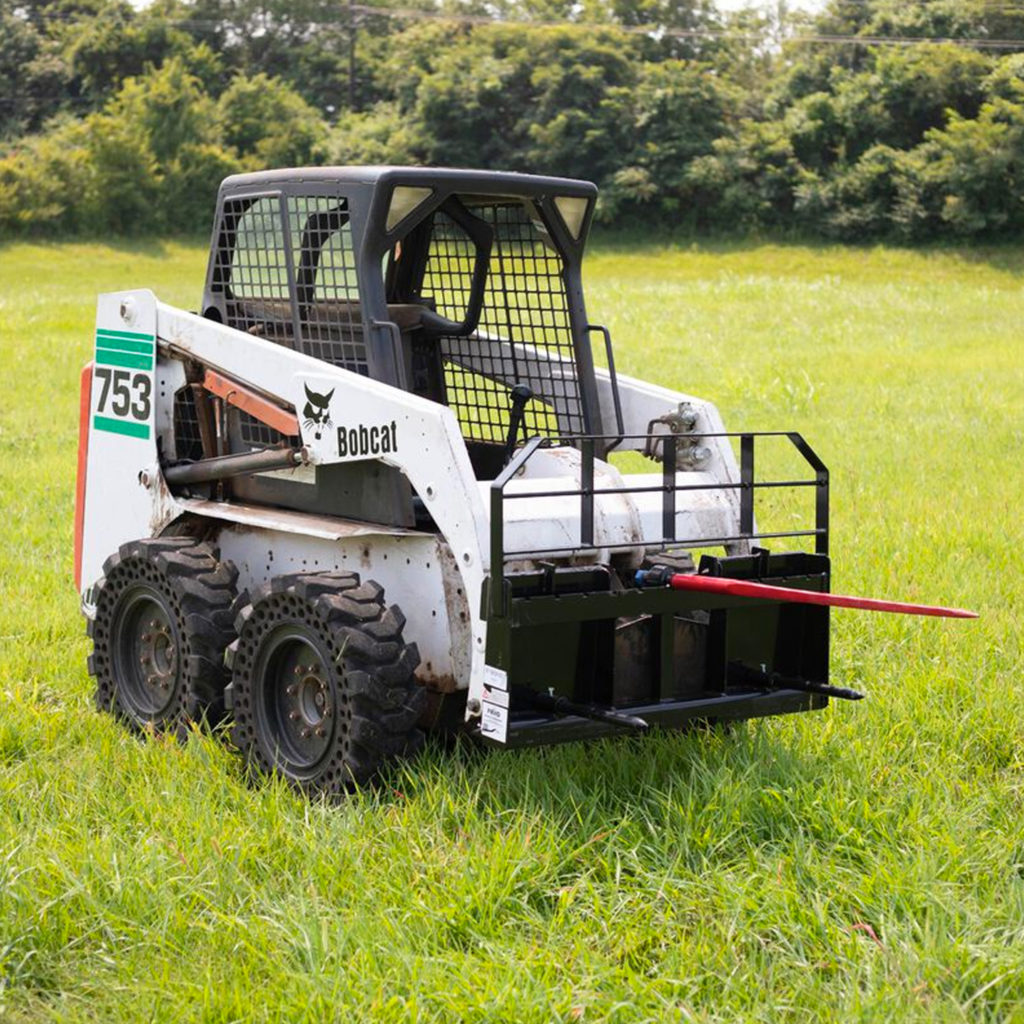 Rotary Tiller
If you have a large-scale garden on your farm, you'll need some heavy-duty equipment to ready your garden for planting each season. A tractor-mounted rotary tiller will ready that soil quickly, and it is a must-have if you want to save time while seeding.
Spreader
Similar to the rotary tiller, a spreader is a necessity if you want to plant your garden quickly and efficiently. With a spreader, you can distribute seed or fertilizer in record time! This tool is also great for spreading salt on the ground during icy weather, making it a year-round implement you won't want to farm without. There are many different variations of spreaders available, such as tow-behind spreaders, ATV mounted broadcast spreaders, and even push broadcast spreaders.
Snowpusher or Plow
Tired of wasting afternoons shoveling snow every winter? Don't want to suffer the back aches and frozen fingers anymore? A snowpusher is the most ergonomic and efficient way to clear snow away from your land. You may not use this all year long, but the months when you do will make it well worth the purchase!
Grapple Buckets & Front End Loaders
Grapple buckets and front end loaders are great for clearing away heavy debris on your land. Tree roots, fallen fence posts, and countless other objects will move with ease when you hitch this attachment to your tractor and use it to pick them up and clear them away!
Lawn Mowers
Of course, no farm shed is complete without a lawn mower attachment or two. Depending on your yard needs, you might need a grooming, finishing mower, or flail mower — but whichever you use, make sure you mow regularly to keep your lawn looking neat and healthy.
Hay Handling Tools
If your farm has a lot of livestock, you're probably going to need a lot of hay. Hay handling tools like bale spears and scissor lifts can save you a lot of physical labor, while still making sure your animals get something to munch on in a timely manner.
Each of these implements can make life on your farm a little more efficient (and therefore a little easier and more enjoyable). Take a look at our selection of Titan tractor attachments, and feel free to contact us if you have questions. We'll help you find the best tools for your land.