Building a fence is no easy task. Fortunately, the days of hammering posts deep into the ground by hand are behind us. Explore the fencing options available, popular materials, installation tips, and a list of tools and attachments that can help you streamline the process.
Whether you are building with wood, chain link, or vinyl, you will need a few essential tools to get the job done. However, the first step is understanding what type of fencing you need before looking at the must-have items for your fence-building arsenal.
Most Popular Fence Types
There are many kinds of fences available. Some are purely practical, while others are elegantly designed to give your property a stunning look. Here are some of the most common fence types used around yards, fields, or pastures of all sizes.
Livestock Enclosure
If you have a large plot of land with livestock, you will need a reliable enclosure that prevents animals from slipping out. This enclosure can be up to six feet tall and requires posts set deep into the ground. Traditionally, livestock fences consist of wood posts and barbed wire. T-posts or Y-posts are commonly used for livestock fences.
Livestock fences can create physical barriers or act as deterrents. A physical barrier must be durable enough to withstand your livestock pushing up against it. Fencing that acts as a deterrent doesn't have to be as firmly installed and supported.
Security Fence
Another common type of fencing is for security. These are designed to keep intruders out of your property, so they surround the perimeter of the area you want to protect. They can also add privacy and decoration, but many create barriers to discourage trespassers.
Security fences can be made from various materials, including wood, chain link, and wrought iron. The height of the material will vary depending on your needs, but most range from four to eight feet tall.
When building a security fence, it is essential to set posts deep into the ground so they cannot be knocked over easily. This type of fencing might require concrete and rebar for stability.
Decorative Feature
The third type of fencing you can install is called a decorative fence. These enhance the aesthetic appeal of your property. Decorative fences can be made from wood, metal, or vinyl. There are extensive design collections to select from.
When choosing a decorative fence, consider the style of your home and property and the maintenance necessary for each type of fencing. Most decorative features are small or have large holes to allow you to see through them, but some designs combine decorative elements and privacy.
Privacy Fencing
A privacy fence is intended to create a physical barrier between two properties. Privacy fences can range from six to eight feet tall to keep out intruders and to pry eyes.
When building a privacy fence, ensure that the posts are set deep into the ground so they cannot be pushed over. You might wish to add concrete and rebar for stability.
Top Fence Materials
A quality fence starts with quality materials. You're not likely to use chain link as a privacy fence or decorative vinyl for your cattle pasture. Here are some of the most common materials used for fencing.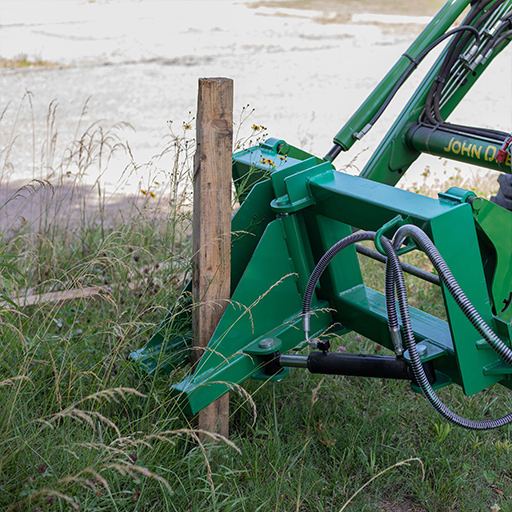 Wood
Most wood fences use cedar, pressure-treated pine, redwood, or teak. Cedar is a popular option that's naturally insect- and water-resistant. It can, however, cost more and might not last as long as pressure-treated wood.
Treated materials use chemicals and high levels of pressure to create affordable, durable fencing. Unfortunately, this type of material can warp more quickly than cedar.
Redwood, teak, and other exotic options are typically used for small backyard areas. These expensive boards are durable, beautiful, and naturally resistant to decay, insects, and shrinking, but they require some maintenance and can be quite costly for large yards.
Metal
Metal is another popular fencing material that comes in various designs and types. Depending on the size and purpose of the enclosure, you may choose one of these options: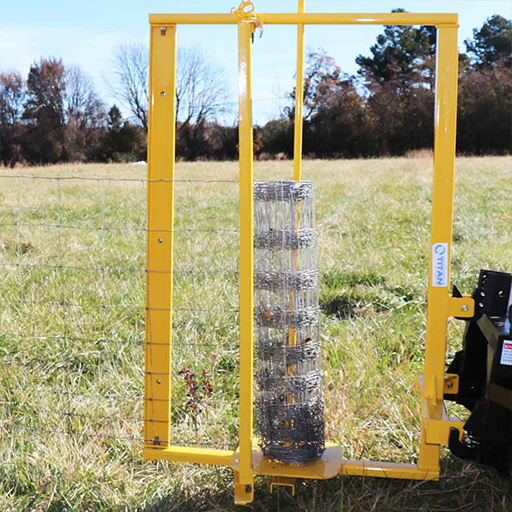 Aluminum: Lightweight, durable, and corrosion-resistant aluminum is a popular option for backyard enclosures. It's reasonably affordable and requires very little maintenance, but it isn't as durable as wrought iron or as affordable as other options.
Chain link: A highly functional and affordable choice, chain link is an excellent option for a dog run or creating a boundary for houses with children.
Wrought iron: Durable, iconic, and expensive, wrought iron can be a luxurious choice for a front yard or classic gate design but may not be the most practical for large enclosures.
Welded wire: This fencing is common for small livestock enclosures. It protects your livestock without resorting to barbed wire.
Barbed wire: While the barbed wire is an affordable option for livestock fences, it has some restrictions. Check your local laws to see whether you're allowed to install a barbed wire fence and consider the risks of injury to your livestock.
Electric fence: This is another livestock option that requires careful planning. With proper installation, it can be an affordable and safe alternative to keeping your large livestock in their pasture.
Composite
Similar to wood, a composite fence is made of plastic polymers and wood fibers. The thickness, lifespan, look, and durability greatly vary depending on the brand and type of composite you choose. Once installed, your new construction should last for years and require little or no maintenance.
Vinyl
A vinyl fence is an attractive option for privacy or decoration. Newer designs are unlikely to yellow, crack, or sag with age, unlike other alternatives. Vinyl fencing comes in a range of heights and designs.
Masonry
Pouring concrete, installing bricks, or creating stucco fencing is a decision that can last for generations. These durable materials are a considerable investment, particularly if you want a tall fence, but create a timeless, incredibly durable structure. Most require structural footing and steel reinforcement.
Things to Consider Before Building Your Fence
There are a few things you should consider before starting your project:
Determine why you want to build a fence. This will help you choose the right type of fence for your needs.
Measure the area where you plan to build your enclosure. This will ensure that you have enough materials and that the fence is the correct size.
Include gates in any fencing structure. Without a suitable entry point, you can't drive your lawn mower, truck, or tractor into the enclosure.
Check with your local government to see if there are any permits or regulations you must follow when building your fence. Different types of fences may require additional permits. For example, a privacy fence might require a building permit, while a decorative one might not.
Make sure there are no power lines, pipes, or other obstacles in the path of your proposed fence. You will also want to ensure the ground is level before digging holes for your posts.
For safety, reach out to the utility company before you dig.
Recommended Fencing Tools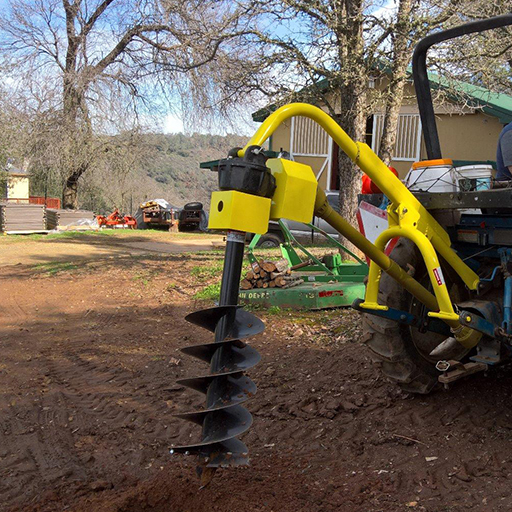 Prepare for Your Next Fence Project With Titan Attachments
As you can see, there are many types of fences, each with its unique purpose. One of the most significant factors in the fence-building journey is how deep into the ground you have to drill and the type of soil or material you must dig through. Knowing the fence's purpose is a great starting point for understanding the depth and strength required for your project.
With the right tools and attachments, you can quickly build any fence you need. Careful research will help you choose the right products for your project to ensure a successful outcome. Learn more about available fencing solutions by following the Titan Attachments blog today.