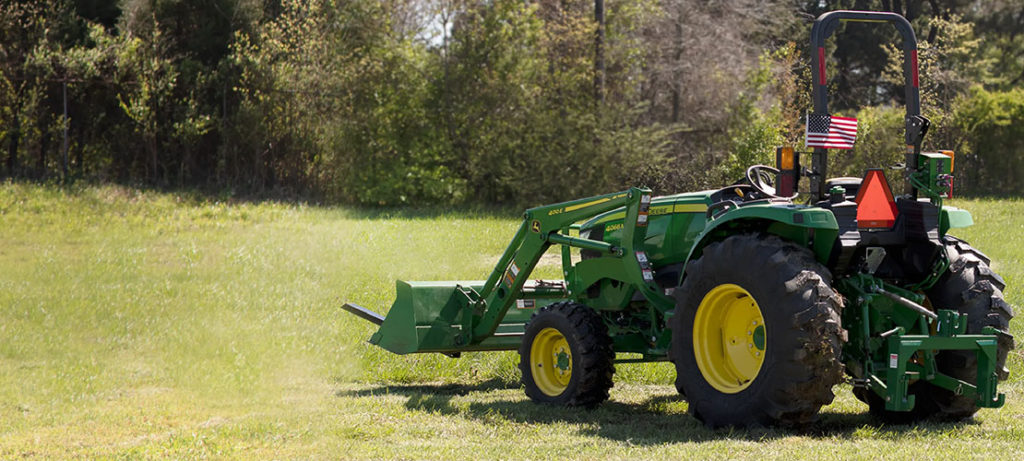 As a farmer, you will likely deal with tractors regularly for your operations, often requiring specialized add-ons or implements that fulfill a specific task. These trusty machines provide the power necessary for pulling, tilling, plowing, or hauling soil and land throughout the farm. We present a detailed breakdown of the top tractor implements you should purchase first to optimize your on-site operations.
We will determine the essential tractor implements based on several factors that include:
Recognizing the core function of tractors at the farm.
Identifying tractor implements and how specialized attachments differ according to specific tractor-managed tasks.
Recommending tractor implements based on their efficiency in supporting or driving fundamental processes conducted at a farm.
Including various tractor implements for diverse equipment applications.
Considering different implementations for farmers across all levels of industry experience.
Driving Farm Operations with Tractor Implements
You can significantly improve the potential of your tractors on the farm by equipping them with specialized implements to fulfill a specific set of functions. Examples of vehicle use on the farm that can benefit from implements include lawnmowers, flail mowers, road graders, PTO-powered chippers, cultivators, and utility tractors.
It might be confusing to distinguish tractor implements from tractor attachments. However, the difference lies in the purpose. Implements refer to articles that fulfill a specific function, such as a plow for loosening soil during sowing procedures. Attachments primarily refer to auxiliary parts added to a tractor that improves a function, such as a drawbar for pulling machinery.
Attachments and implements provide the core purpose of upgrading your tractor's core capabilities. You may conveniently attach implements to your tractors with standardized systems such as the hydraulic 3-point linkage that operates mechanical movements with three robotic arms.
The best way to determine the most suitable implements for your tractor involves listing and diving into the details of each job conducted on-site.
By identifying your particular farm needs, you can find the most suitable specialized implement. However, aside from job-specific add-ons (e.g., bale spears for the hay industry), there are primary implements that you should get that will expedite the common jobs conducted on most farms, which improves your overall productivity.
Rotary Cutters/Mowers
Also known as a mower, rotary cutters provide your tractor with the function of trimming grass to a specific height. These implements enable you to maintain the overall appearance of your fields by mowing and eliminating brush or tall weeds that may appear over time. The sharp and durable blades of rotary cutters are handy if you frequently deal with rough terrain such as road edges.
Loaders
Loaders are common implements found in multiple tractor designs that include scoop, bucket, and skip loaders, providing machines with the capability of conveniently scooping dirt or waste from the front. Front-end loaders feature a specialized mechanical arm design. You may consider augmenting these implements with pallet loaders or buckets for optimized user-friendliness and cost-effectiveness.
Agricultural experts apply front-loaders for a wide variety of tasks on the farm, such as clearing snow, moving debris, compost, or any biomass material in the most convenient manner. Additionally, front-end loaders enable effortless digging projects on the farm.
Rear Blades
A well-installed rear blade equips tractors with the capabilities to perform multiple tasks at the farm. These implements provide the function of flattening and leveling a wide range of materials according to job requirements.
Some of the most common uses for the rear blade include snow removal from farm driveways, smoothening and grading roads, and pushing off gravel back to the side of the roads to maintain clear and unobstructed paths.
Additionally, the durability of rear blades allows you to manage operations on the most abrasive road materials without overworking your tractor or causing any damage.
Box Blades
As a farmer, you might consider the box blade one of the essential implements on your farm, as it enables you to remove dirt and debris from your roads evenly. Specifically, box cutters can handle common jobs, including digging ditches, keeping gravel driveways unobstructed, and leveling the ground.
A quality box blade model enables you to spread soil and other forms of organic material evenly, such as backfilling land to strengthen an installed structure or fill a ditch at the end of a digging project.
Snow Blowers
Snowblowers are essential tractor implements for skid steer loader models, providing you with the power to remove snow from roads and areas to keep them clear and unobstructed. Quality snow blowers can remove a large amount of snow with minimal effort and may come with added features such as serrated augers that break down snow more effectively.
In severe weather conditions, you should deploy a snowblower on-site before the accumulation of vast quantities of snow that may complicate removal processes.
Post Hole Diggers
A post hole digger is one of the handiest tractor implements attached to its auger, the specialized spiral instrument for drilling holes. Post hole diggers fulfill and optimize common jobs around the farm such as fence or signpost installations for a stable foundational fit, reaching depths of four feet or more.
The capability to drill deeper holes is advantageous for farmers, especially during cooler seasons as they cut through the frost line to improve structural integrity during installation.
Rotary Tillers
Rotary tillers, also known as rototillers, rotavators, and rotary plows, are necessary tractor implements if you intend to manage crops on your farm, with a set of revolving curved tines that cut deep into the ground and dig up fresh fertile soil for optimized agricultural results.
Specifically, the rotating blades enhance the soil management process as aerators by breaking down lumps/clods, improving moisture levels, and giving seedbeds the ideal texture for maximum yield. Additionally, you may apply rotary tillers in preparing farm ground for roadworks.
Spreaders
Spreaders provide tractors with the function of laying out materials evenly across a surface. These may include jobs such as seeders for tillage or spreading fertilizers such as manure across the field.
A spinning wheel that comes with the tractor implement makes it effortless to evenly distribute free-flowing materials in a trail behind your tractors. You may calibrate the speed of your spreaders according to your preferred setting to achieve the desired distance between laid-out materials. 
Land Planes
Land plane tractor implements further groom the paths cut by box and rear blades, working effectively on various road surfaces like gravel and dirt. The cutters within the implement provide a fluid skimming action that removes debris/material at a shallow depth, resulting in a uniform texture.
Essentially, with a heavy-duty land plane, you can smoothen out the contours of your newly paved roads and prevent them from flowing toward every direction. You can crown pavements by carefully tilting the tractor implement.
Pallet Forks
Pallet fork tractor implements provide you with the convenience of shifting large quantities of pallets with minimal effort. Some of the most effective uses for a pallet fork include moving equipment or crates and boxes across large expanses of land.
A pallet fork usually comprises quality steel materials that make them tough and durable for carrying heavy loads. With a pallet fork farm implement, you can successfully convert your tractors or ATVs into forklifts with improved visibility and maneuverability on uneven terrains.
Equip Your Tractors with the Best Implements
Titan Attachments provides technologically advanced implements for diverse farm applications. Our specialists will guide you toward the most suitable tractor implement and attachment combos according to your specific jobs to power your machines for ideal results regardless of the season.
Sign up for Titan Attachments' newsletter to discover new products and follow the latest tractor implements and technology news!