Finding the right attachment for your next project means choosing a quality product and buying it from a trustworthy company that has a knowledgeable service team to back it. At Titan Attachments, you can enjoy a helpful and friendly experience from start to finish as you check out a catalog of reliable industrial products to help you get the job done.
When it comes to the industrial section of the catalog, some buyers want a side-by-side comparison of various options to ensure they're purchasing the best tool for the project at hand. If that's you, here's an official buyer's guide to help make sure you buy the right product the first time.
Tips for Buying New Industrial Products
Review these essential tips as you prepare to purchase industrial products from Titan Attachments. From your first set of clamp-on pallet forks to a state-of-the-art work platform man basket, here are some tips to help you find the best options for your industrial tasks:
Always review the shipping policy before you buy. Most orders from Titan Attachments arrive within two business days, and freight orders arrive within a week.
If you're near a local authorized dealer, consider calling them to see if you can pick an item up yourself or arrange local delivery if you're in a hurry.
Check out product customer reviews to see what others think about a particular tool. Be confident in your purchase, thanks to positive ratings and reviews from other professionals.
Compare attachment specifications to see which one best fits the size and scope of your project. Double-check the weight rating of your equipment and the clearance available in your work area.
Review proper steps before using industrial products. Forklift platforms, pallet forks, and gantry cranes, for example, all have weight ratings and best practices to avoid hazards on your property or industrial work site.
Explore the industrial section of the Titan Attachments catalog today to see if these forks, baskets, gantries, and other options may help you get more out of your next project.
Forks
Designed for easy attachment and removal, all the forks from Titan Attachments offer a durable, versatile solution for moving loads around without straining yourself or your equipment.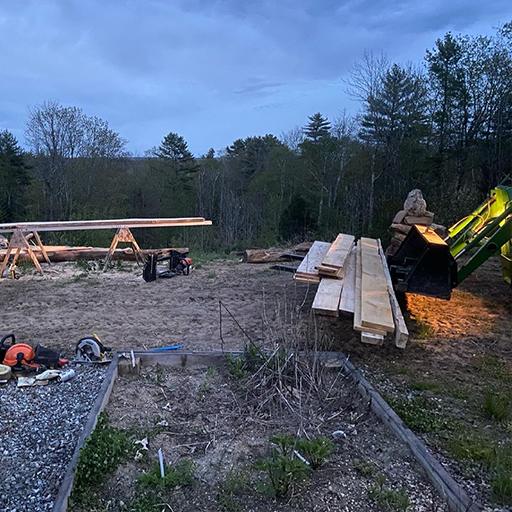 30" Light-Duty Clamp-On Pallet Forks
Weighing just over 60 pounds, this smaller version of the light-duty clamp-on pallet forks fits various tractor models and other equipment, including Kubota, Ford, and New Holland tractors. An optional stabilizer bar keeps your forks from spreading apart during use and can be easily adjusted from 19.5" to 36" using the hand-turned knob. Since these are light-duty, they can support up to 1,500 pounds.
Light-Duty Clamp-On Pallet Forks
Considered the standard size for clamp-on pallet forks, this light-duty version comes in at 46" and weighs about 75 pounds. Like all pallet forks from Titan Attachments, you'll find chain holes, rollback protection slots, and thick rectangular tube walls to help prevent warping or damage under high stress. It also features an optional stabilizer bar.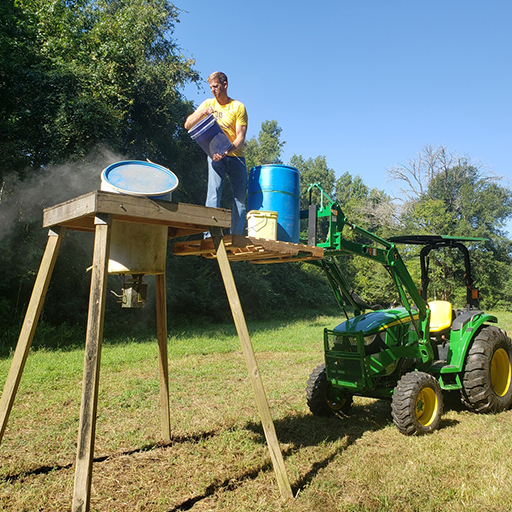 Medium-Duty Clamp-On Pallet Forks
The medium-duty clamp-on pallet forks from Titan Attachments can support up to 4000-pounds while weighing just 98 pounds. Like the light-duty versions, a stabilizer bar is available and remains fully adjustable to fit your needs. Just clamp these forks onto the front of your machine and get to work.
Cages and Baskets
Are you looking for attachments to safely and securely lift personnel to shelving, electrical boxes, roofing areas, windows, or other high areas? Here are two options from Titan Attachments' industrial catalog to help you do so easily.
Work Platform Man Basket
A man basket can handle any aerial task you wish to complete. The mesh safety screen on the floor, inward-facing doors, internal handrails, and other thoughtful features help reinforce security, along with safety pins and latches to prevent accidents. Thanks to superior steel construction, all personnel will feel confident taking this basket up to assignments on job sites, whether they're painting, repairing, trimming, moving, or handling various aerial tasks.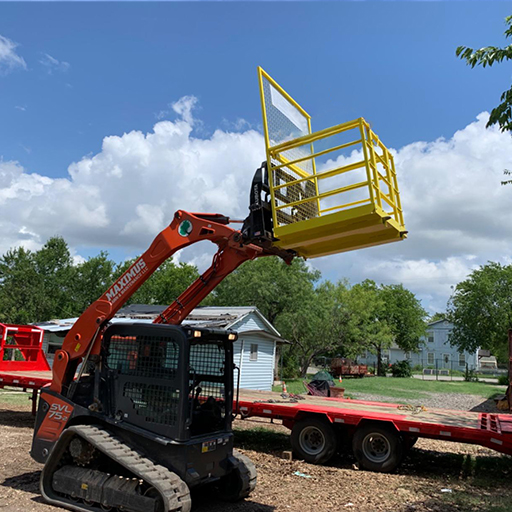 Platform Safety Cage
This safety cage offers a one-person solution compatible with all standard forklifts and pallet loaders, creating versatility with your equipment. Measuring 36" square, this safety cage gives one person enough room to get the job done while offering safety features that build confidence, including a non-slip surface and handrails inside. When not in use, it even collapses down for easy storage.
Additional Industrial Products
Chances are, if you need industrial products for your next project, you can find them in the Titan Attachments online catalog. Titan Attachments maintains an extensive catalog of high-quality products that meet the needs of property owners and business owners. Explore these other products available for safe, efficient use.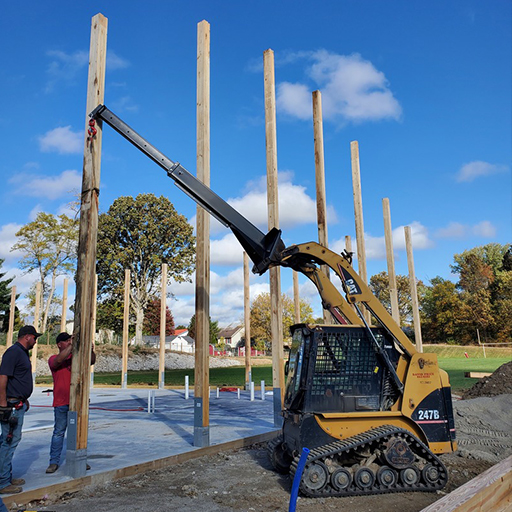 Pallet Fork Extenders
Available in multiple lengths and widths to fit your needs, these extenders are ideal for construction, framing, and industrial projects. Made of sturdy high tensile steel, they can handle industrial jobs with ease.
Telescoping Hydraulic Skid Steer Truss Boom
If you're looking to turn your skid steer into a high-performance crane, here's the boom you're after. Flexible and powerful, this boom can be used for moving items up high to shelves, construction areas, or over fences and other obstacles, making the work day that much easier.
Adjustable Hoist Forklift Jib Boom Crane
The double-fork design and thumbscrews help make it safe and easy to attach and lift items. Using this attachment, your forklift can be effortlessly converted into a mobile crane turning it into a workhorse on the job site. With the ability to lift to 6,000 pounds, you'll be able to handle large jobs faster. Choose an item that doesn't overload the jib boom crane and get ready to relocate containers and other objects.
Gantry Crane
While not specifically an attachment for your skid steer or other equipment, a gantry crane is still handy for industrial tasks. These highly portable cranes can adjust to the right height to safely lift large objects for indoor and outdoor use. Depending on your needs, you should consider a crane with a half-ton and two-ton lift capacity. Gantry cranes can lift items to 12 feet for transportation or inspection.
Still Need Help? Ask Our Experts
Our friendly team is knowledgeable about our product catalog and the best people to turn to when you have questions about choosing a tool. If you need something you can't find in the catalog, reach out to the team to help you find an alternative or guide you to the best source for whatever it is you're searching for. They can also help you place an order if you'd prefer to do so over the phone.
All you need to do is call 800-605-7595 or reach out to us online. We look forward to helping you find the best industrial products for your project. Are you interested in exploring more from Titan Attachments? Follow our blog to stay up-to-date on the latest industry news and insights.