Are you looking for land maintenance attachments for your landscaping, construction, or municipal projects? At Titan Attachments, we pride ourselves on offering premium quality attachments without the premium costs. However, many buyers have questions as they try to find the best land maintenance attachments for the job.
If you need a headstart on choosing the best products for your upcoming project, this guide is for you. It will take you through a thorough overview of Titan Attachments' complete selection of land maintenance attachments.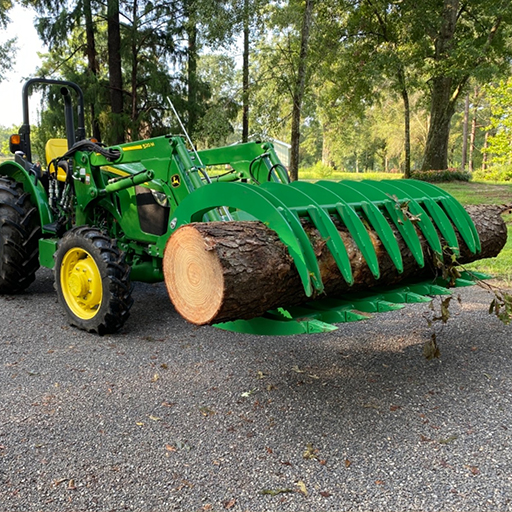 Advice for Buying Land Maintenance Attachments
One of the biggest mistakes you can make when investing in land maintenance attachments is failing to choose the right vendor. Quality matters more than anything because it will impact the usability and longevity of any product you purchase.
Find a Quality Customer Service Experience
However, you shouldn't sacrifice friendly, helpful service either. Titan's team believes every customer should have an astounding experience from beginning to end, which means we're here to help long after you purchase. If you have questions about fit, shipping, returns, load capacity, or anything else, don't hesitate to contact our staff. They're knowledgeable, friendly, and standing by to help you make the right decision for the job.
Review These Steps Before a Purchase
Of course, these two basic guidelines often aren't enough to help buyers choose the specific product they need. So, here are some final tips to help as you go through this guide:
Always read the product specifications. This will help you know if it will fit your equipment and understand what it's made of, which can tell you a lot about the durability and storage.
Never compromise on the load capacity. If you're looking at a light-duty item that only carries up to 1,500 pounds and is near your load size, plan to upgrade to the next tier for safety. It's always better to overestimate if you're not sure a load capacity is high enough for your projects.
Look for aspects such as material, coating, product weight, and the weight of any add-on items (e.g., stabilizer bars) to ensure that you know how to carry, attach, and store the item. If it's too heavy for one man to lift, that needs to be factored into your process and plans.
Check Shipping Estimates
Always check the shipping policy of a store before you make a purchase. Most orders from Titan Attachments are delivered within two days, and freight orders arrive within about a week. Discuss your shipping timeline with customer support professionals at Titan Attachments to explore your options for receiving your implements on time.
Research Local Authorized Dealers
Lastly, if you are in a hurry to start your project, it's always worth seeing if there are local authorized dealers of the product you're considering. For instance, Titan Attachments has some local dealers who may be able to arrange local delivery or pickup so that you can get your attachments faster. You can also visit them to evaluate your options in person.
With these tips in mind, it's time to explore land maintenance attachments throughout the Titan Attachments catalog and walk you through the details.
Land Maintenance Attachments from Titan
As you shop around for land maintenance attachments, you must take your time to evaluate the needs of your project, the existing equipment that you can leverage, along with how you might use your new attachments in the future. Here are some products for you to consider.
Extreme Root Grapple Rakes
If durability is your top priority, look no further than the extreme root grapple rakes. This product is ideal for moving large rocks, debris, logs, and brush that might be standing in the way of your work zone. Thanks to its design, it can effortlessly move materials that are hard to lift or oddly shaped, making it a versatile workhorse.
Aside from its functionality, you'll also appreciate its thoughtful design, which allows it to easily attach to just about any hauler, loader, or tractor you're working with. Another thing to note is that the bucket teeth of grapple rakes like this tend to get worn out or damaged over time, but you don't have to worry about this. The teeth on this rake are meant to be replaceable, so you don't have to scrap the entire thing.
Flail Mowers
Make quick work of spacious lawns and large projects. These powerful mowers can pivot up and down and take on overgrown areas around your property. They're ideal for getting along the edge of ditches and embankments for a close cut that saves time on trimming and detail work. They also offer smooth performance to help you work quickly and safely if you need to cut through vines, brush, and grass. These products are compatible with loaders, tractors, and skid steers in categories one, two, and three.
Flail mowers are adjustable and capable of cutting close to the ground. This can speed up the decomposition process and leave a clean, professional look. Precision mower attachments are also suitable for maintaining a farm, vineyard, or orchard, saving time, and yielding better results than alternative tools. Compared to a traditional mower, a flail mower is less likely to throw debris or become damaged by small rocks and other items hidden in thick undergrowth.
Bucket Attachments
Haul gravel and other loose materials with a bucket attachment for your tractor or skid steer. Look for a replacement bucket with reinforced sides and a durable cutting edge to replace your existing one. If you don't have a bucket attachment, one of these versatile items promises to be one of your most-used items for landscaping projects.
A bucket with teeth and a skeleton frame to sift through soil and scoop up rocks, roots, and other debris. However, a solid bucket is needed if you plan to scoop up loose dirt, sand, or even water. Titan Attachments offers buckets ranging from 60 inches wide to 84 inches wide.
Pallet Fork Frame Attachments
Titan Attachments is proud to carry a variety of pallet fork frame attachments capable of fitting just about any equipment you might have in your fleet. Aside from being versatile enough to go on several makes and models, these pallet fork frame attachments also range in load capacity so that you can find the perfect model.
By sizing down in load capacity, you can keep weight to a minimum for easier moving, attachment, and storage between use. By increasing load capacity, you can create a versatile piece of equipment that's powerful enough to handle your most challenging projects. From there, all you need to decide is which of our attachments best suits the equipment you're using.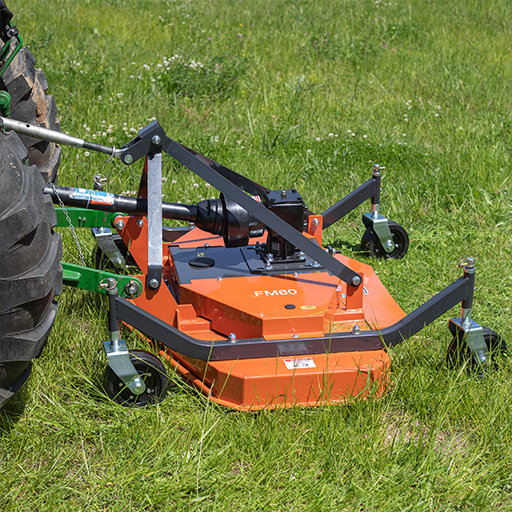 Let Titan's Team Help You Find The Best Match
Do you still need help choosing the right land maintenance attachments for your upcoming project? It can be tough to sift through your options and figure out the load capacity, fit, and specifications you need for the job. So, let our team of experts do the legwork for you.
Our friendly team is standing by to ensure your next project is a success. Browse our catalog together or give us a call or submit a request online to get answers to your questions. While you're here, also be sure to follow our blog to stay up-to-date on the latest industry news and insights.